Amazon ASIN Reinstatement Solutions
With our in-depth knowledge of Amazon policies and procedures, we'll help you navigate the Amazon ASIN reinstatement process quickly and effectively.
Don't Let ASIN Suspension Hurt Your

Sales
As an Amazon seller, you know that ASIN suspension can disrupt your sales and cost you money, causing you stress and frustration. That's why SellerAppeal by Or Shamosh is here to help.
We specialize in navigating the complex Amazon policies and procedures to get your ASIN reinstated quickly. With our proven track record of success, you can trust us to handle your ASIN reinstatement with care and expertise.

Don't let your Amazon sales suffer due to ASIN suspensions. Reach out to us now!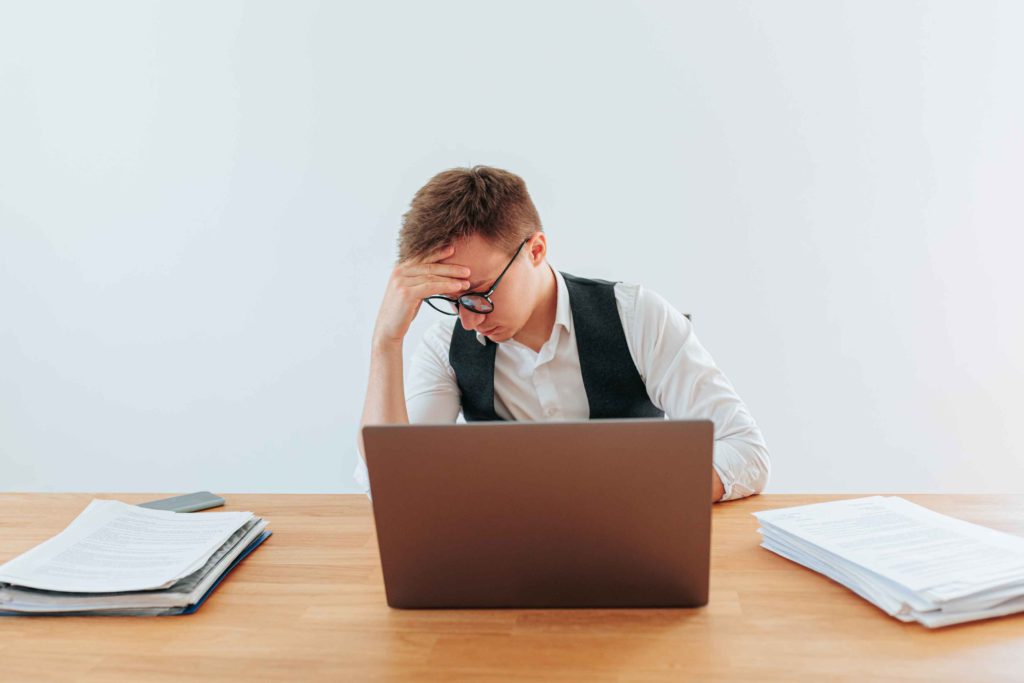 What is

ASIN suspension

and why does it happen?
If a specific product listing violates Amazon's terms of service, it may be suspended, which is known as an ASIN suspension. Some common reasons for an ASIN suspension include the following:
Need help navigating your ASIN suspension? Get in touch and let us help you reinstate your account no matter the reason.
Let Our Experts Help You Overcome Your Amazon Listing

Suspension Roadblocks!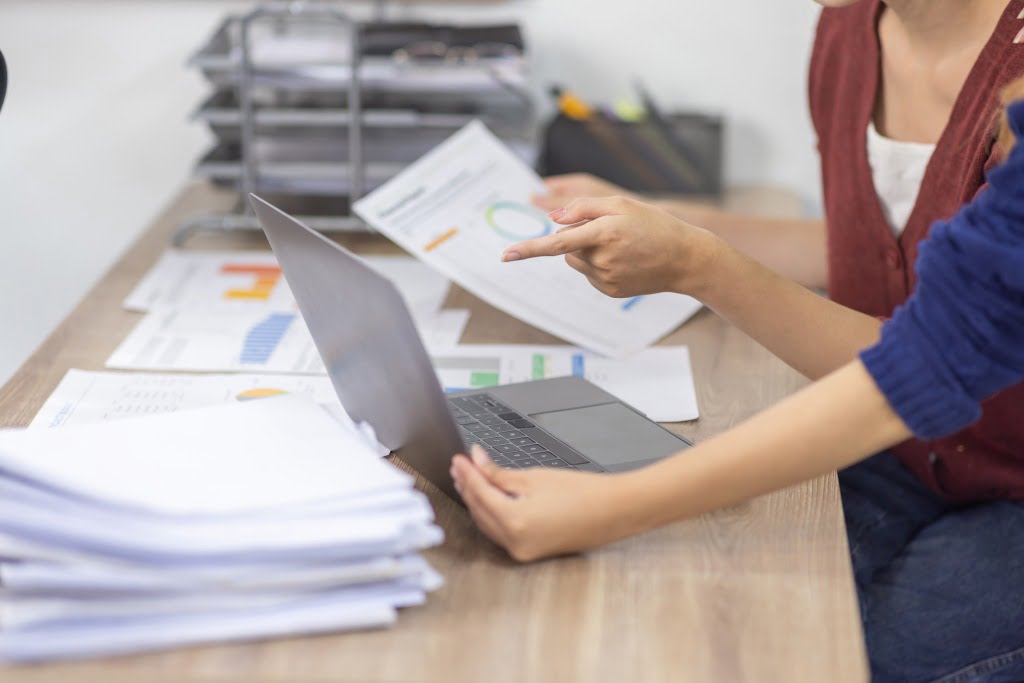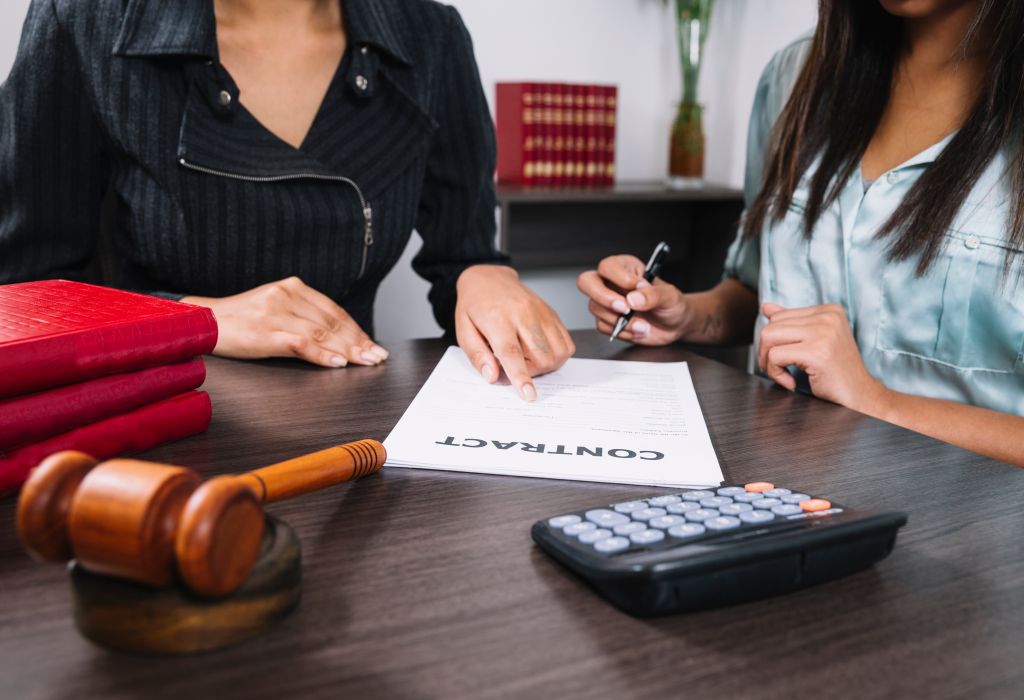 Receiving an ASIN suspension notification can be a stressful experience for any seller. You must take the right actions to resolve the issue and reinstate your ASIN immediately.
We truly understand this matter, and that's why SellerAppeal is here to guide you through every step of the process, from analyzing the suspension reasons to creating a customized plan of action and communicating with Amazon on your behalf.
Understanding the Common Reasons Behind ASIN Suspensions
Our Amazon ASIN Reinstatement

Services
As an Amazon seller, it's best to understand the reason behind ASIN suspensions to avoid them from happening in the future. Most listing suspensions can be attributed to a handful of common issues:
Our reinstatement services help sellers ensure their products are authentic, protecting their brand reputation and ensuring customer satisfaction.
We can assist you in reinstating ASINs that have been suspended due to defective product complaints.
We can assist sellers in resolving copyright, trademark, and patent infringement issues, ensure they comply with Amazon's policies, and avoid legal complications.
ASIN suspension can occur due to a common mistake of creating a duplicate ASIN for an existing product.
When a product expires, it can no longer be listed for sale on Amazon. Violating this crucial policy may result in an ASIN suspension and serious punishments.
An ASIN suspension can also be a consequence of customers complaining due to fake products, counterfeit items, or misrepresentations. To avoid this outcome and protect your business integrity, you must ensure that all merchandise is genuine and accurately portrayed.
Failing to abide by safety protocols and producing hazardous products can result in ASIN suspension. Consequently, all goods must adhere to the highest quality assurance standards and be safe for consumers.
Retake Control of Your Amazon Business with

SellerAppeal
Let us take the hassle out of Amazon listing reinstatement. With our in-depth knowledge and insights, we can help you get your suspended ASINs reinstated quickly and reliably.
How Important are ASINs for Your Amazon Business?
An active and optimized ASIN increases visibility, improves sales, and enhances customer trust. An optimized ASIN can help sellers attract more customers by making their products easier to find and appear higher in search results.

On the other hand, ASIN suspension can hurt a seller's business through:
Loss of Sales

Damage to Reputation

Potential Account Suspension
When an ASIN is suspended, the product becomes inactive and cannot be sold on Amazon until the issue is resolved. Furthermore, if an ASIN suspension is not resolved promptly or a seller repeatedly violates Amazon's policies, it can lead to account suspension, which can be devastating for any Amazon business.
How to Deal with Suspended Amazon Listings?
Here are steps on how to deal with suspended Amazon listings:
At SellerAppeal, you don't have to face the daunting task of dealing with suspended Amazon listings alone. Let our Amazon ASIN reinstatement experts guide you through the process and help prevent future suspensions.
How Our Experts Can Help You Reinstate Your Suspended ASINs
SellerAppeal can help you navigate the complex appeal process and keep your Amazon seller ASINs optimized and active for a successful Amazon business. We are committed to leading every step of this important journey with you!
Our experts provide personalized consultation to identify the root cause of your problem.
Our team will work with you to develop a plan that includes steps to fix the problem and prevent future suspensions, ensuring that you can continue selling on Amazon with confidence.
Our experienced team of professionals write optimized appeals to maximize the chances of reinstatement.
Once the appeal is submitted, we monitor the progress and provide ongoing support.
Amazon ASIN Reinstatement

Experts You Can Trust
Join numerous sellers who have successfully reinstated their ASINs
with our trusted team.
Why Choose SellerAppeal

by Or Shamosh?
You can access our deep expertise and insights when you choose us for your Amazon ASIN reinstatement.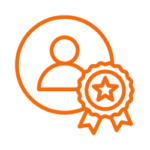 We specialize in Amazon listing reinstatement and have a proven track record of successfully reinstating suspended ASINs across various categories.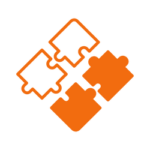 Our in-depth understanding of Amazon's policies and procedures allows us to create appeals that maximize your chances of reinstating your ASIN.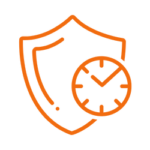 Fast and reliable service
We understand the importance of time when it comes to reinstating your ASIN. That's why we offer fast and reliable service, working diligently to reinstate your ASIN as quickly as possible.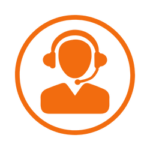 We provide ongoing support throughout the appeal process, from consultation and plan development to follow-up.
What People Are

Saying...
We're confident in the quality of our Amazon appeal services, but don't just take our word for it. Hear directly from satisfied clients why we're the top choice for Amazon seller account reinstatement.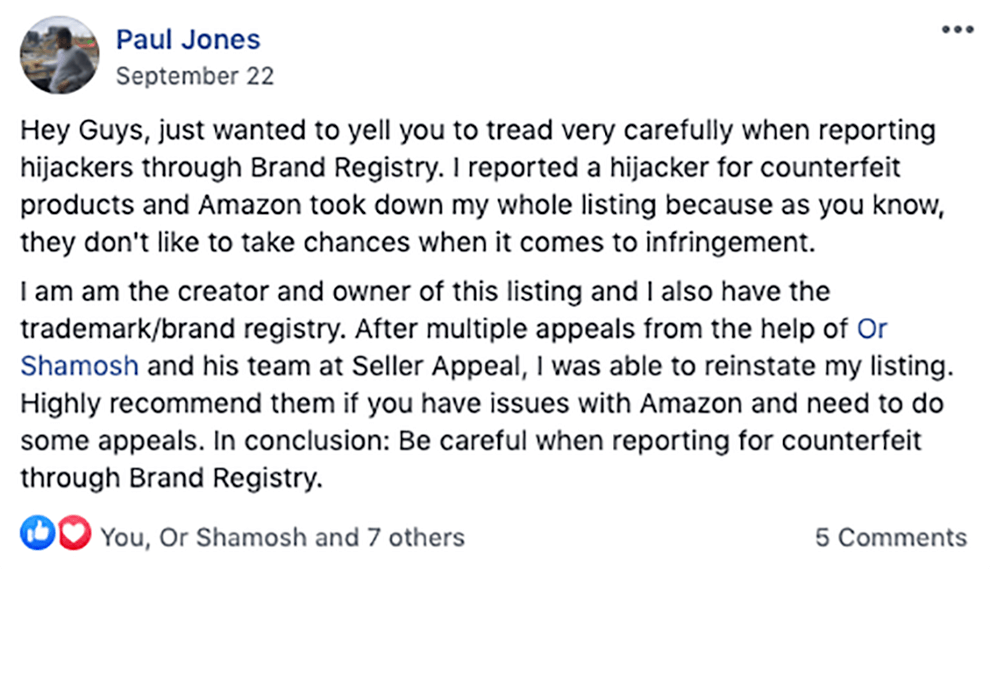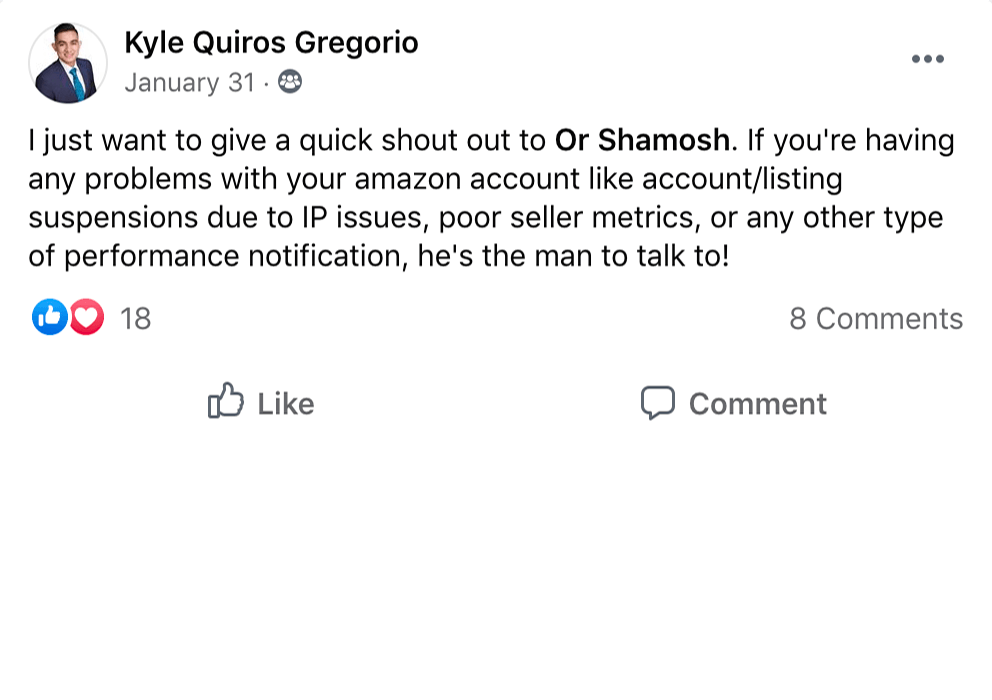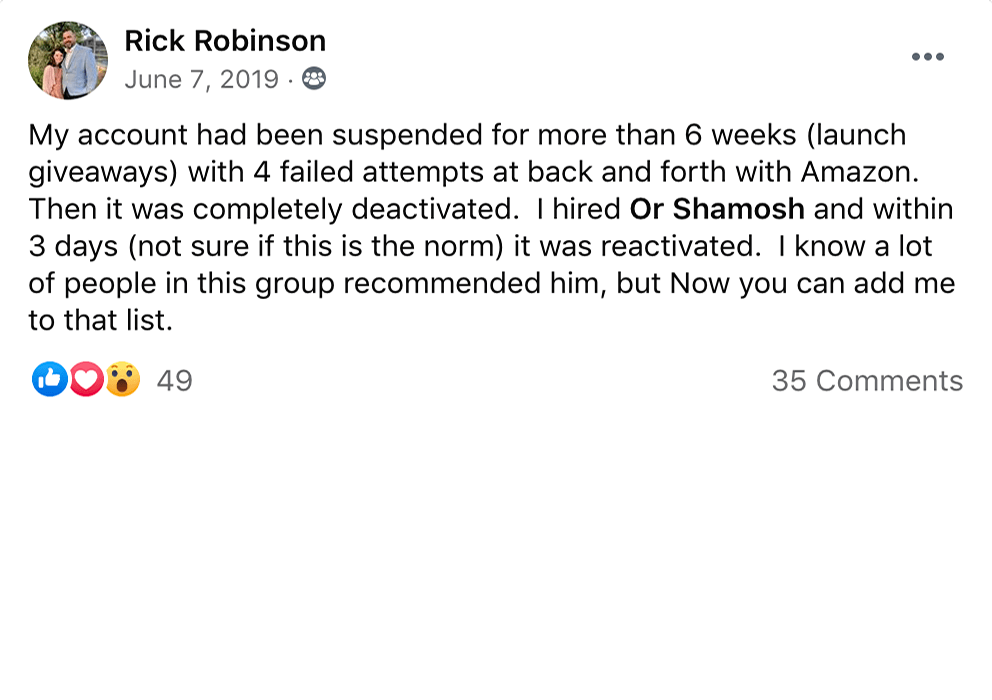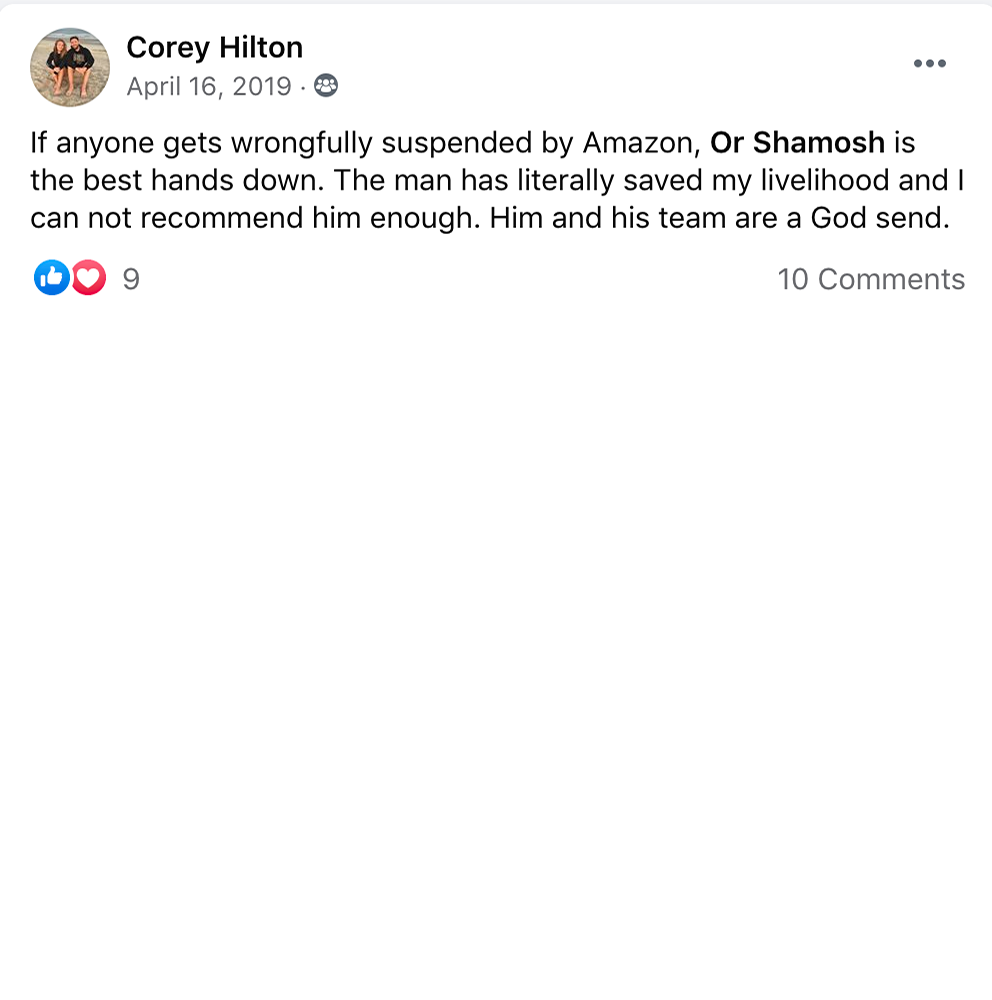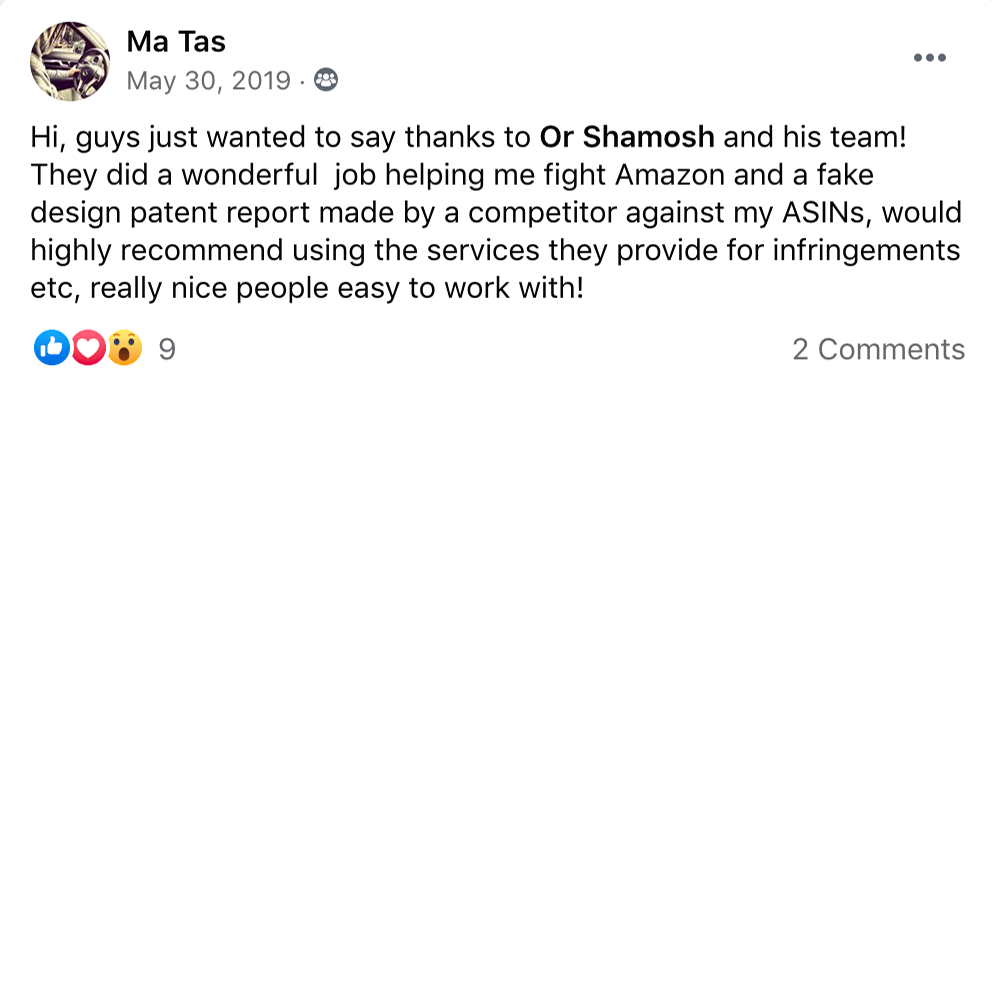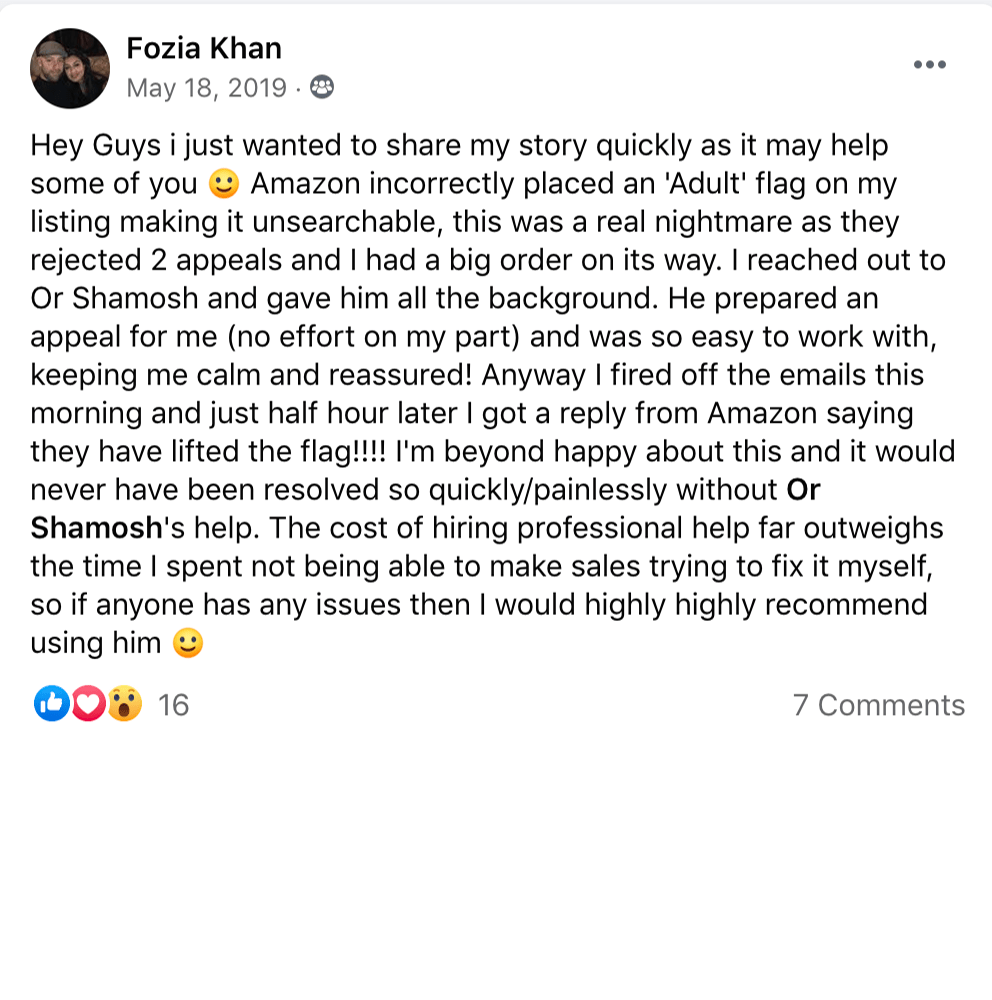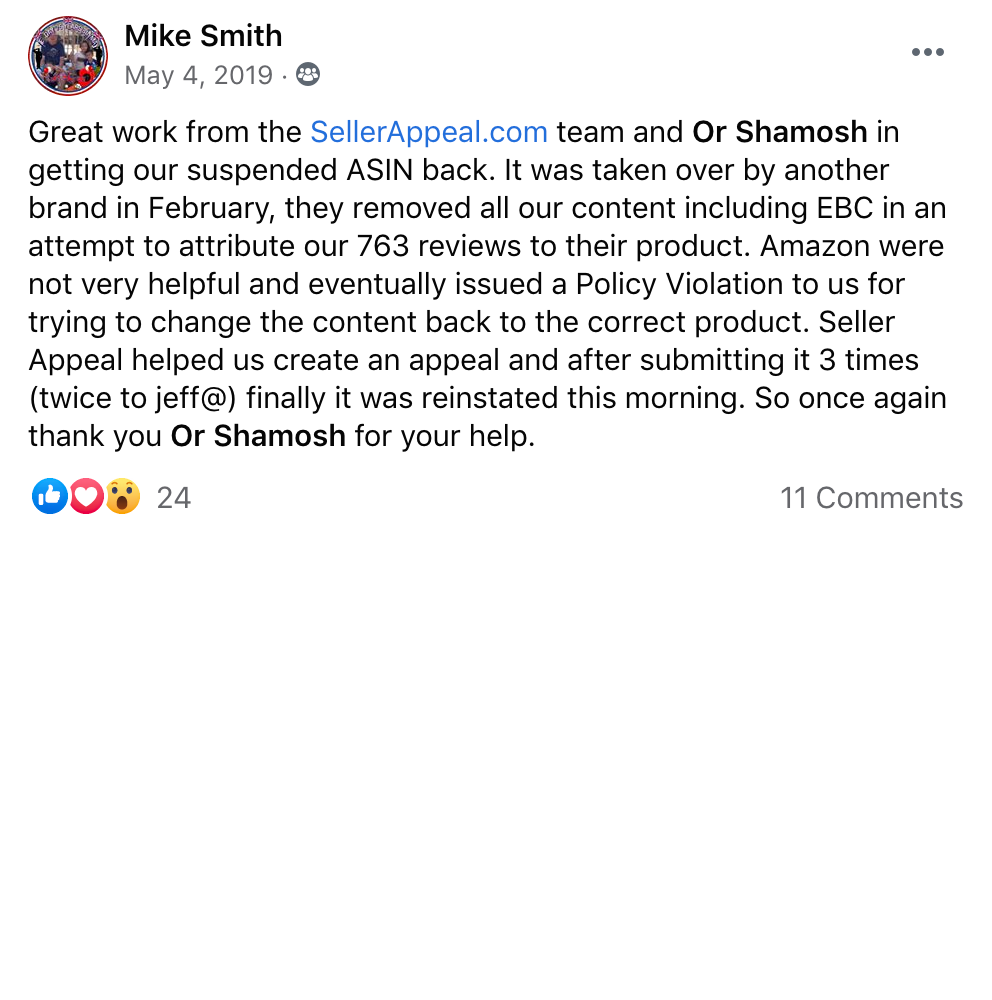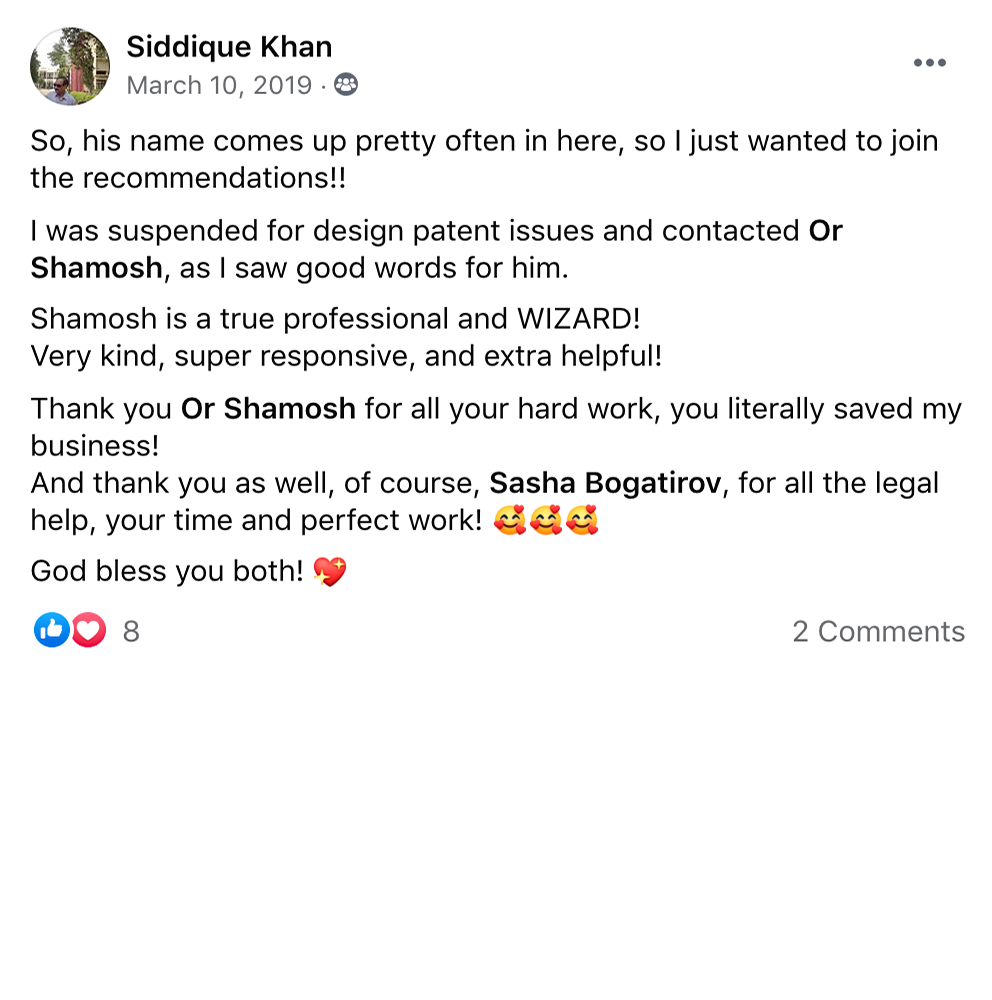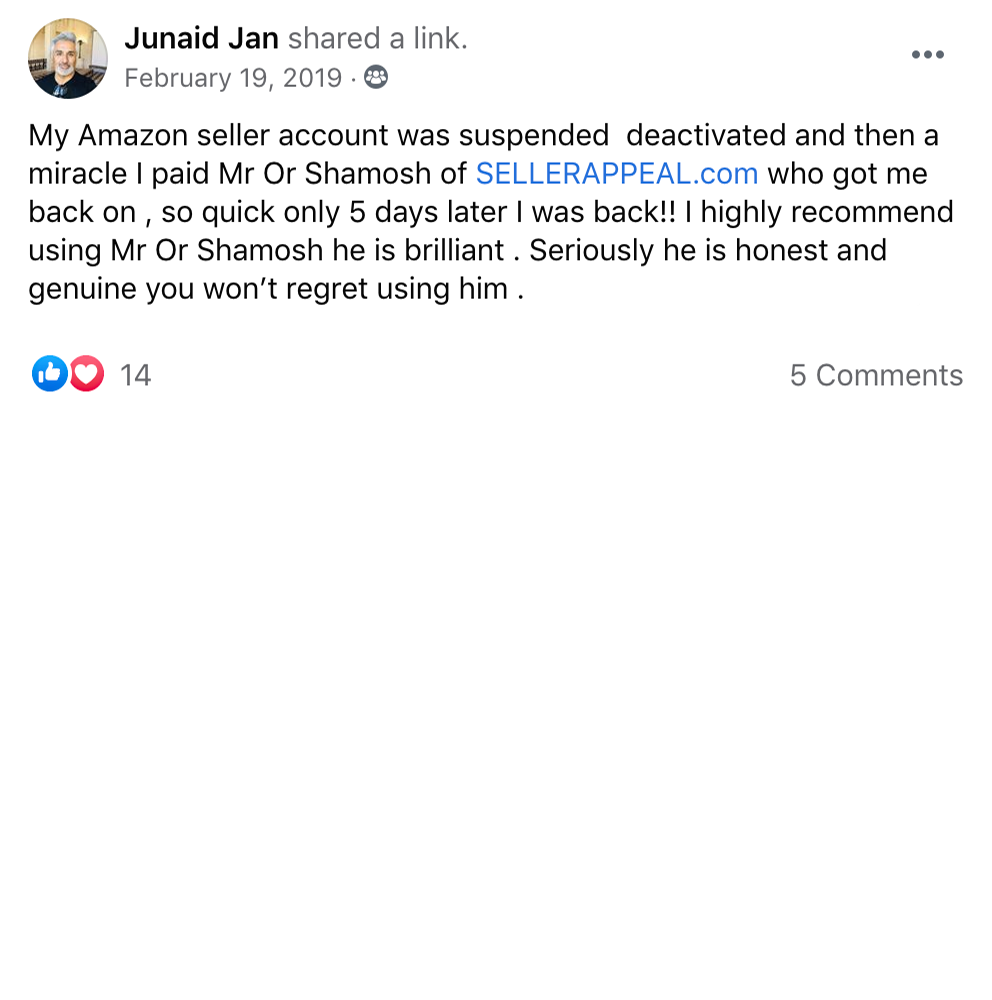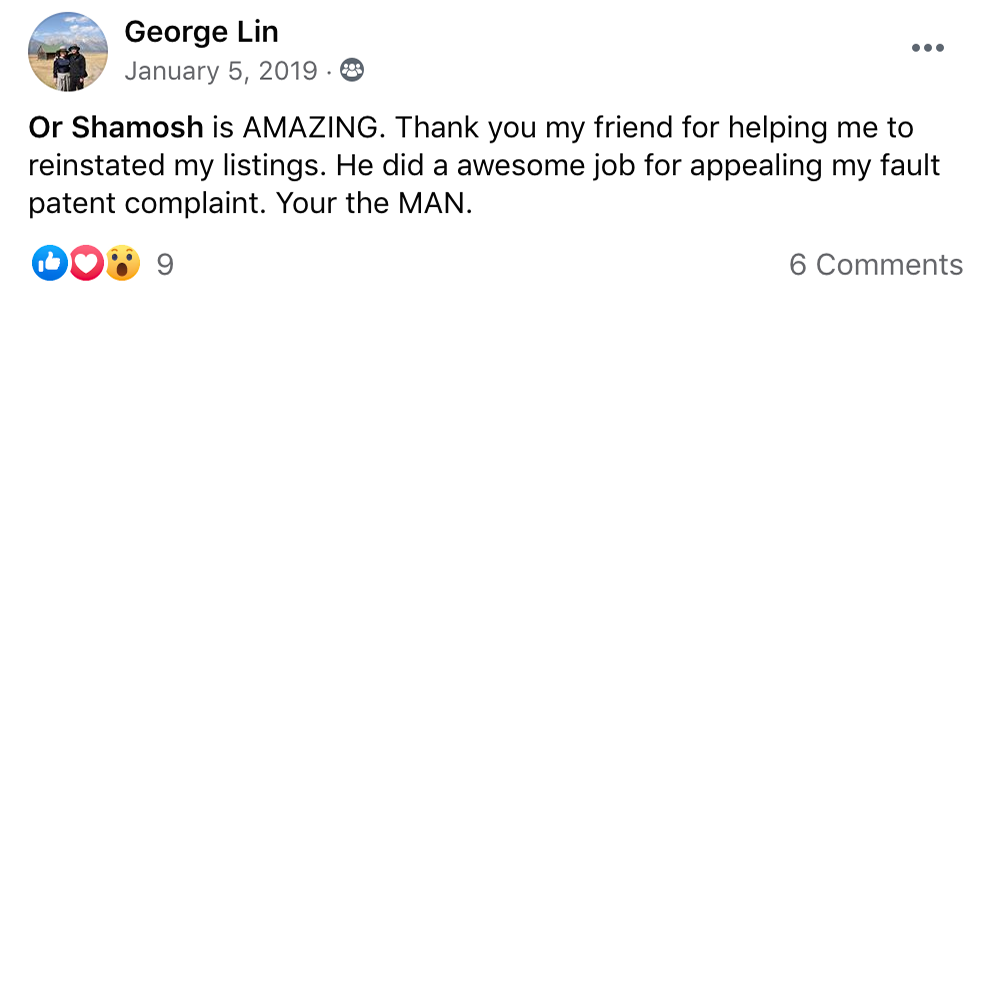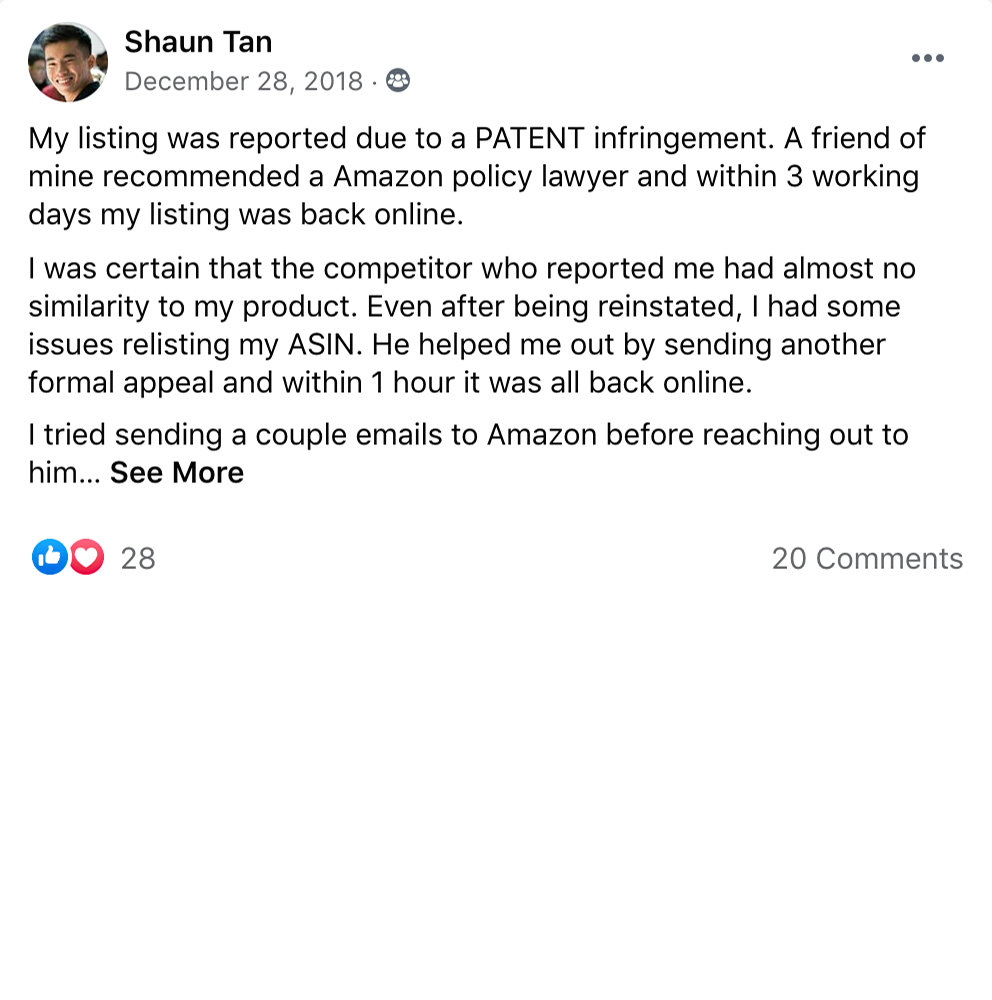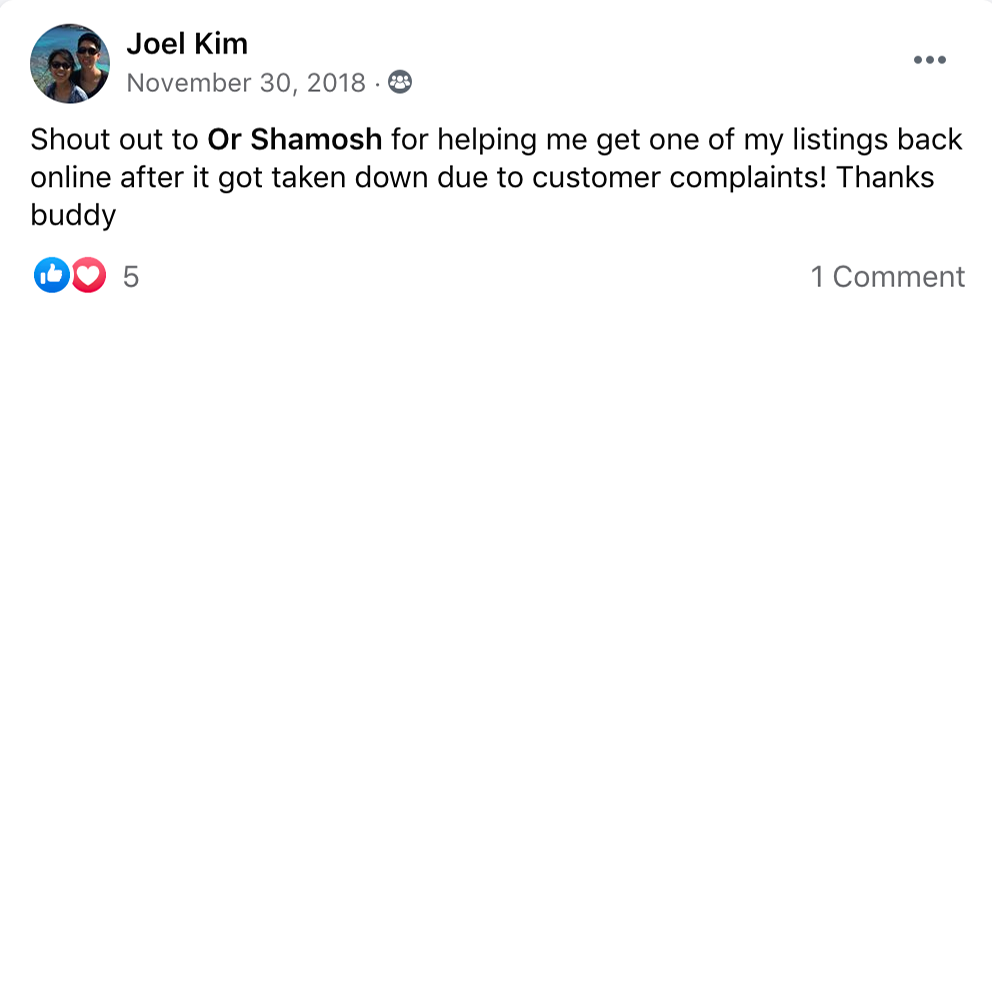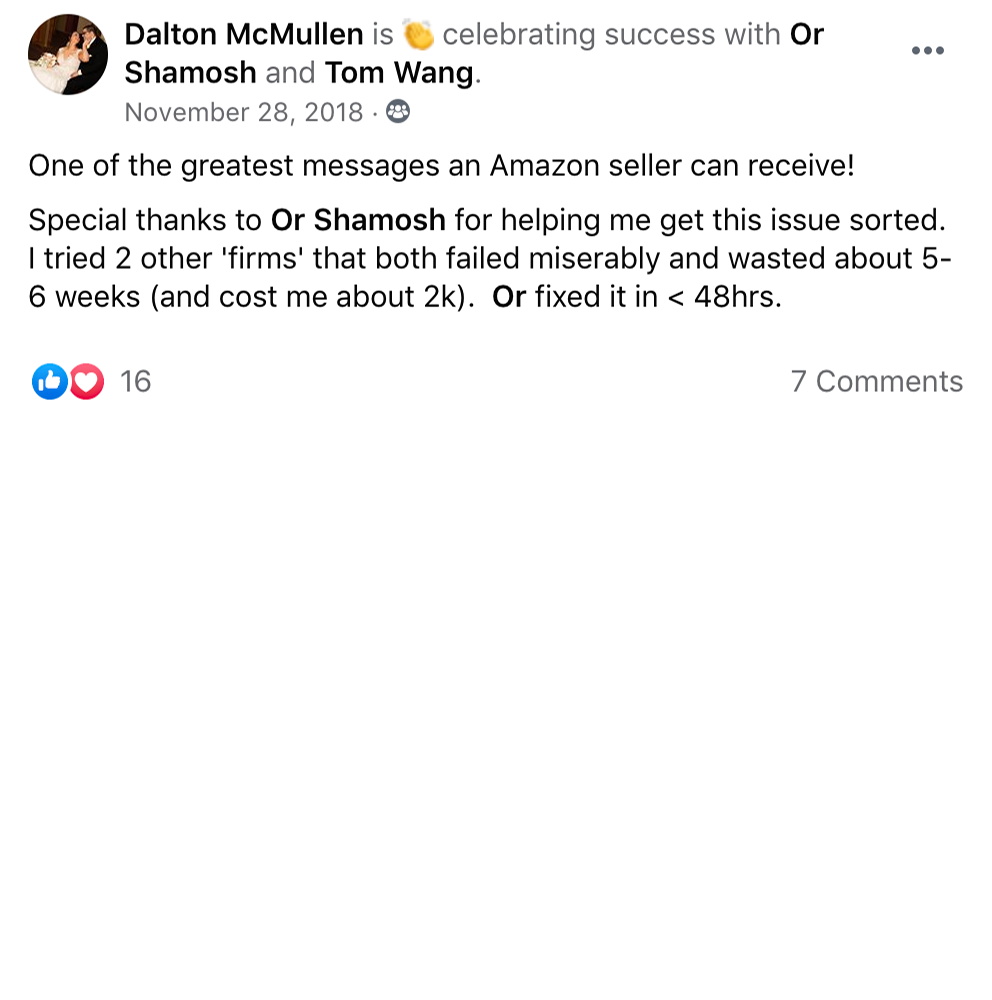 Amazon Reinstatement Services

FAQs
If your Amazon ASIN is suspended, you must determine whether it's due to performance-based metrics or violating Amazon's selling policies. After the root cause has been found, thoroughly research it, take action to fix the problem, and put a strategy in place to ensure that it doesn't happen again.


In your appeal, demonstrate that you understand the reason for the suspension and outline the steps you've already taken and will continue to take to address the problem. Keep your appeal concise, use bullet points, avoid making excuses, and be realistic.
It will typically take 3-5 business days and begins with an assessment to determine the root cause of the suspension. Throughout the process, we provide ongoing support until your appeal is accepted.
Looking for effective Amazon seller account reinstatement solutions? You're in the right place! We've helped dozens upon dozens of sellers get their accounts back in excellent standing in record time. 
Feel free to contact us today to learn more about our services and how you can benefit.
SellerAppeal © 2016-2023 Disclaimer: SellerAppeal is in no way affiliated with Amazon or any of its subsidiaries