Amazon Appeal Process: A Complete Guide on Recovering Seller Accounts
If you're an Amazon seller, you know how important it is to maintain a good standing on the platform. Unfortunately, even the most diligent sellers can find themselves facing a suspension or a ban from Amazon. 
When this happens, it can have serious consequences for your business, such as lost revenue and damage to your reputation. But don't panic just yet! Amazon offers an appeal process to help you recover your account and get back to selling.
In this guide, we'll walk you through everything you need to know about the Amazon appeal process, including:
Why do accounts get suspended

 

The steps to take when your account is suspended

 

What to avoid when filing an Amazon suspension appeal

 

Tips to prevent Amazon account suspension 

 
So, whether you're a seasoned Amazon seller or just starting out, read on to learn how to navigate the Amazon appeal process and get your business back on track.
What is Amazon Appeal?
Amazon appeal is an invaluable service that helps sellers reinstate suspended accounts, allowing them to resume their sales. By identifying violations and lifting restrictions, the Amazon appeals process allows sellers to get back into business quickly.
Previously, Amazon required sellers to follow a time-consuming and frustrating process of writing a detailed letter for review while their account was inactive, but this has improved significantly since 2018.
Today, the process is much smoother and faster, reducing the amazon appeal response time from days or weeks to less than 15 minutes.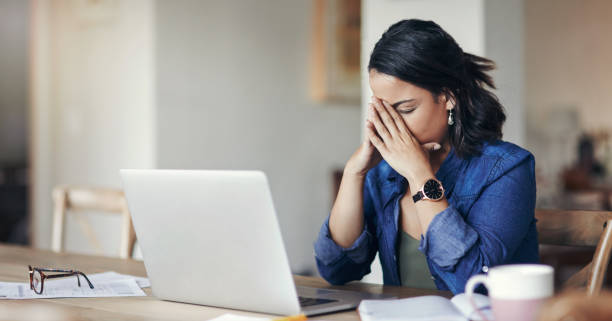 Common Reasons Why Amazon Suspends Seller Accounts 
If you're an Amazon seller, you must understand the common reasons why Amazon suspends seller accounts. Below are some of the most frequently occurring violations that may result in suspension:
Receiving Negative Feedback from Customers:

Consistently receiving negative feedback can lead to Amazon suspending your seller account.

Having Multiple Accounts without Authorization:

Having more than one Amazon seller account without Amazon's permission can result in a suspension.

Selling Inauthentic or Counterfeit Items:

Amazon's priority is protecting its customers from deceptive activities. If you attempt to peddle counterfeit or inauthentic products on Amazon, your account is at serious risk and could be suspended.  

Facing Intellectual Property Infringement Claims:

Sellers accused of intellectual property infringement can have their Amazon accounts suspended or terminated until the issue is resolved.

 

Selling Prohibited or Restricted Products:

If you are thinking of selling restricted or prohibited items, it is strongly advised that you reconsider your decision, as Amazon strictly enforces its terms and conditions, which could lead to account suspension.

 

Exhibiting a High Late Shipment Rate (LSR):

Consistently shipping orders late can cause an Amazon seller's Late Shipment Rate to increase, which may result in account suspension or termination.

Advertising Products that Do Not Meet Expectations:

If a seller's products are not as advertised, customers may file complaints with Amazon, leading to account suspension.
How to Appeal Amazon Seller Account Suspension? 
Knowing how to appeal the decision is crucial to get your Amazon seller account back in good standing. Here are the steps to appeal an Amazon seller suspension.
 1. Collect Information About Your Account Suspension
If your Amazon seller account gets suspended, gathering as much information as possible before submitting an appeal is crucial.  
Read the suspension email carefully and take note of the reason/s for suspension, policies violated, documents required for reinstatement, and which department to contact for an appeal. 

 

Check the accuracy of the charges, review Amazon's policies, and seek advice from the Seller Central Forums.

 

Find the root cause of the suspension so you know how to solve the issue and be prepared for any possible outcome, including the worst-case scenario of being unable to sell on Amazon. 

 
If your suspension has resulted in legal trouble, it's wise to seek professional advice from an experienced Amazon suspension specialist. They can have the expertise you need to respond effectively to any charges against you and help resolve them quickly.
 2. Resolve Outstanding Issues to Reinstate Your Amazon Account
When faced with an Amazon account suspension, you must identify and resolve any outstanding issues before submitting an appeal. This includes:
Checking for any outstanding support tickets and making necessary changes to improve the status of your seller account to decrease the chances of permanently removing your selling privileges. 

 

Regularly reviewing your account's progress can help ensure that you maintain a high-rated seller status and avoid any potential suspensions in the future.

 
In this situation, it's beneficial to actively work towards satisfying customer grievances and improving their overall feedback rating. 
 3. Develop a Solid Plan of Action (POA)
Creating a comprehensive Plan of Action is essential to tackle and resolve the issues that caused an Amazon account suspension.
Below are the steps to create a POA and a sample POA letter:
Identify the Right Department to Contact:

This department is Seller Performance, and you can only contact them via email.

 

Acknowledge Your Mistake:

Admitting fault and apologizing can go a long way in reinstating the account.

 

Create a Plan of Action (POA):

It should also include preventive measures to avoid future issues.

 

Prepare the Needed Documentation:

Falsifying documents is not advisable, as Amazon can easily spot fake documents.

 

Create an Easy-to-Read Structure:

Be specific and concise and provide all the necessary details. Below is a sample POA letter:

 
These steps will help create a well-crafted plan of action that effectively communicates to the Amazon team what you intend to do to rectify the situation and get your account reinstated.
 4. Lodge Your Appeal and Await Amazon's Response
Once you have completed your Plan of Action (POA) and reviewed it multiple times to ensure accuracy, you can submit it to Amazon. To do so, go to "Seller Central," click "Performance," and then open "Performance Notifications." Click "Location Suspense Notice" and "Appeal" to send your POA.
After submitting your appeal, it's essential to be patient and wait for Amazon's response. Amazon will contact you via email about your account status once a decision has been made. 
Sending follow-up emails will not speed up the appeal process at amazon and may cause your initial appeal letter to be lost among additional messages. It's best to remain calm and trust the process. As mentioned, the typical waiting period for a suspension appeal is 4-5 weeks.
 5. Consider a Contingency Plan
While waiting for Amazon's response, it's essential to have a contingency plan in place. Account suspension can devastate a seller's business, and the longer it takes to resolve, the more harm it can cause.
At
SellerAppeal,
we understand the ins and outs of Amazon's policies and can create a customized plan of action to help sellers get their accounts reinstated as quickly as possible. We can help you craft a strong and effective Plan of action addressing Amazon's concerns.
If you're struggling with an account suspension and need help, don't hesitate to contact SellerAppeal today. We are available 24/7 to answer your questions and provide the assistance you need to return to selling on Amazon.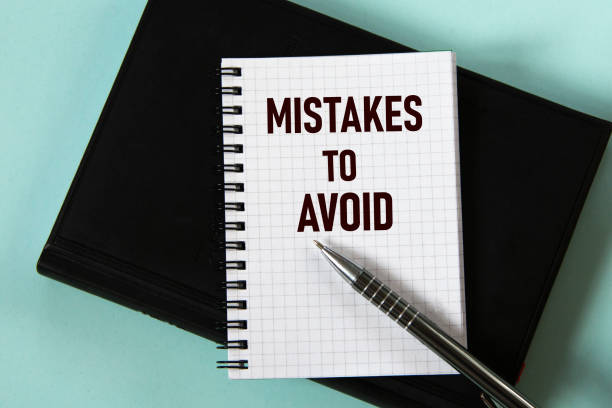 Mistakes to Avoid when Filing an Amazon Suspension Appeal 
There are some common mistakes to avoid when filing an Amazon suspension appeal. These include:
Avoid blaming Amazon for the suspension or being confrontational in your appeal letter. Instead, acknowledge that selling on Amazon is a privilege and express your willingness to work with Amazon to resolve the issue.
Making threats of legal action will not help your case and may even harm your chances of reinstatement. Keep your language professional and avoid making any threats.
Emailing Jeff Bezos directly 
While reaching out to Amazon's CEO may be tempting, emailing Jeff Bezos directly is not an effective way to resolve your suspension. Specific channels should be followed, such as starting with the Performance Tab and escalating the issue if necessary.
You must follow the proper procedure and submit a well-written appeal addressing the suspension's root cause. If you're unsure how to proceed, it's best to seek professional assistance.
SellerAppeal
is here to support you in the event of a dreaded account suspension. Our experienced and knowledgeable team can offer valuable advice on your appeals journey to maximize your chances of reinstatement.
Proactively Prevent Seller Account Suspensions 
As an Amazon seller, preventing account suspension should be a top priority. Taking proactive steps to maintain a high level of performance and comply with Amazon's policies can go a long way in preventing future suspensions. Here are some practical ways to do so:
Evaluate Your Performance Regularly

 
Monitoring your Amazon Account Health Dashboard daily can help you stay on track with Amazon's standard maintenance percentages, such as Order Defect Rate (ODR) of less than 1%, pre-fulfillment cancel rate of less than 2.5%, and late shipment rate of less than 4%.
Regularly Review Amazon's Selling Policies

 
Make it a habit to review Amazon's Selling Policies and Seller Code of Conduct, as Amazon may update them without prior notice. Awareness of any changes can help you make necessary adjustments to your business practices and avoid policy violations.
Ensure your product data is clean, well-organized, and aligned with Amazon's standards. Then, optimize your listings with A+ content to appeal to your target audience and increase your chances of making a sale.
By following these practical steps, sellers can minimize the risk of account suspension and build a strong, sustainable business on Amazon.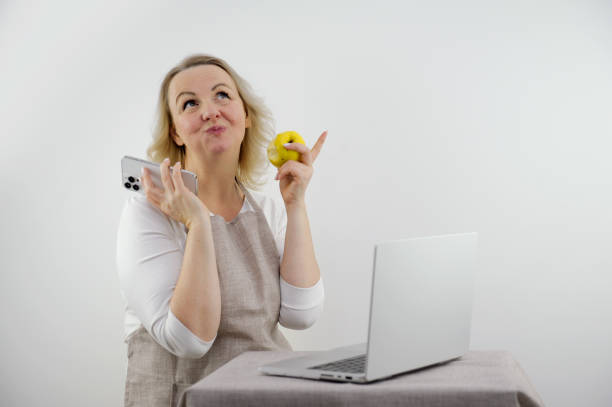 Regain Access to Your Amazon Seller Account with SellerAppeal by Or Shamosh
An Amazon account suspension is
not the end of your business
. Read that again. 
Remember that with a clear understanding of Amazon's policies, professional assistance, and proactive measures, you can increase your chances of success in the appeals process.
At
SellerAppeal,
we understand the stress of account suspension, and our expert team is here to provide you with expert solutions to increase your chances of reinstatement. If you need help recovering your seller account, contact us today to see how we can help you get back up and running on Amazon!
Looking for effective Amazon seller account reinstatement solutions? You're in the right place! We've helped dozens upon dozens of sellers get their accounts back in excellent standing in record time. 
Feel free to contact us today to learn more about our services and how you can benefit.