Every seller wishes to avoid the ordeal of reinstating a
suspended Amazon account
. However, understanding the necessary steps becomes imperative if such a circumstance arises. While there are actions you can take to resolve the situation, be prepared as they may be quite demanding. For those who encountered a situation like this, figuring out what to do next can be daunting. But you don't have to do it on your own. In this blog post, we'll lay down the steps required for Amazon account reinstatement. So, whether you're new to Amazon or a seasoned seller who needs help with account reinstatement, this guide will be of great help. Let's get started.
What is Amazon Seller Account Suspension?
Account suspension means you lose your selling privileges due to violations of Amazon's policies or terms during your selling activities. During this period, your product listings are still visible to shoppers; however, they are not purchasable. But there's no need to panic – you can
appeal to lift the suspension
and
reinstate Amazon account
. Amazon always informs sellers about
account suspensions
, allowing you to tailor your appeal based on the suspension type.
3 Stages of Amazon Account Suspension
During an
Amazon account suspension
, we will guide you through the three crucial stages.
1. Initial Suspension
If you're fortunate, you'll initially receive a warning specifying the impacted ASIN(s) and the reason behind it. At this stage, redemption is possible by submitting an Amazon suspension appeal letter (we'll discuss this further later).
2. Rejection
You'll receive this response if your appeal doesn't convince Amazon. You can try again, but the email must clearly outline your Plan of Action (POA).
3. Account Suspension
If Amazon has rejected your Plan of Action (POA), there's always room to revise the appeal and resubmit it. So, you might want to avoid sending aggressive emails to Amazon or using emotionally charged language in your appeal letter that can result in a suspension.
How to Successfully Reinstate Your Amazon Seller Account?
Here's the process to successfully reinstate your suspended Amazon Seller account.
1. Identify the primary reason for your suspension.
The initial step involves comprehending the reason behind your account suspension. Without this understanding, progress will be challenging. Ensuring success in your plan of action hinges on correctly executing this first step.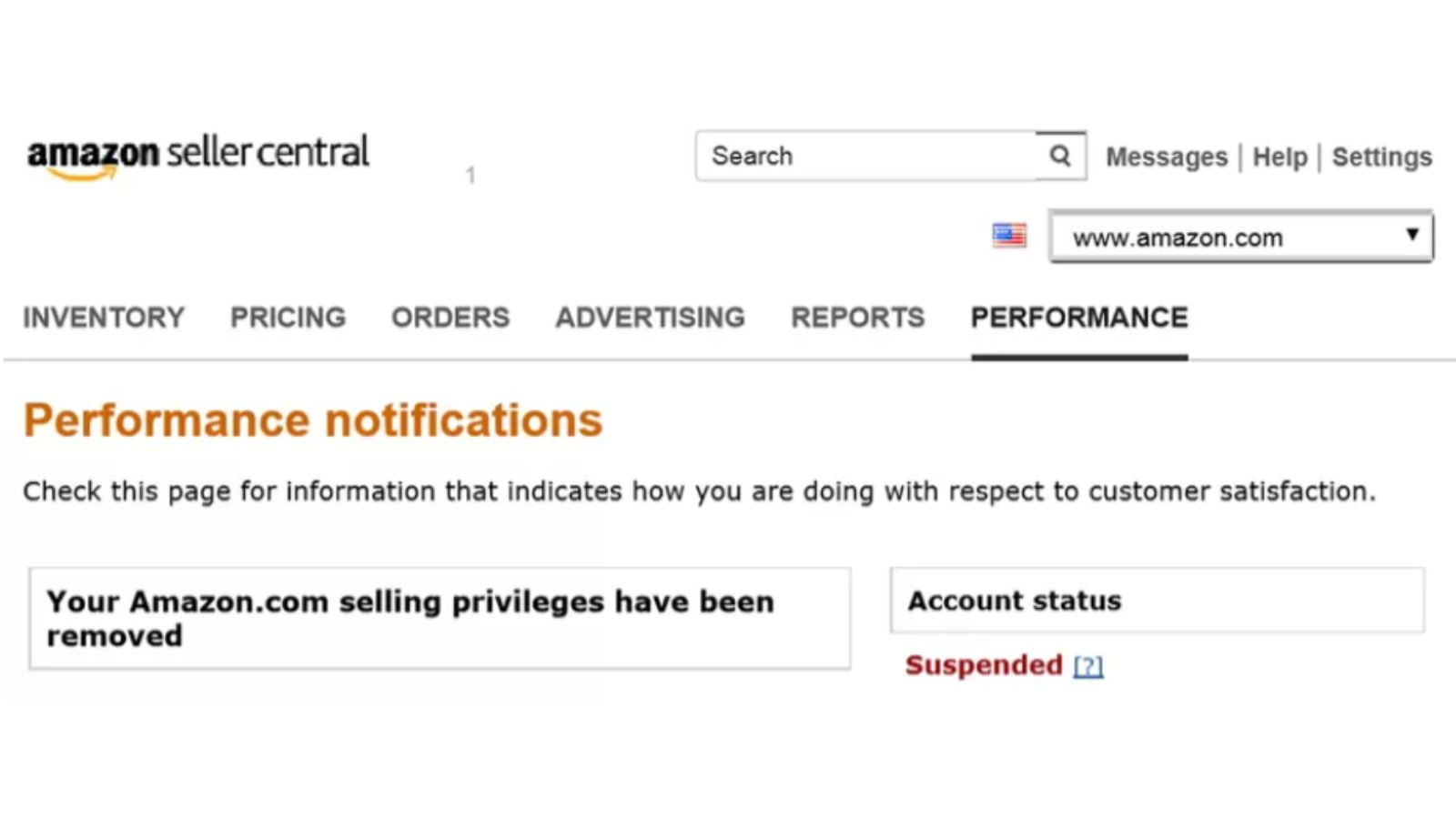 2. Thoroughly review Amazon's suspension notice.
If Amazon suspends your seller account, they will provide a specific reason for the suspension. Rest assured – this step is taken only after carefully considering your account's activities. You can cross-verify with the potential reasons listed here.
3. Evaluate all your seller information.
Don't solely depend on Amazon's suspension notice to understand your suspension cause. Review your seller information, including:
Listings
Products
Customer reviews for any issues
This data is available in the "Account Health" section of your seller account.
4. Develop a comprehensive plan of action.
A
suspension appeal letter
is essential for reinstating your Amazon seller account. It forms the basis of the reinstatement process. Once you've conducted an investigation and gathered data, it's time to craft your plan of action.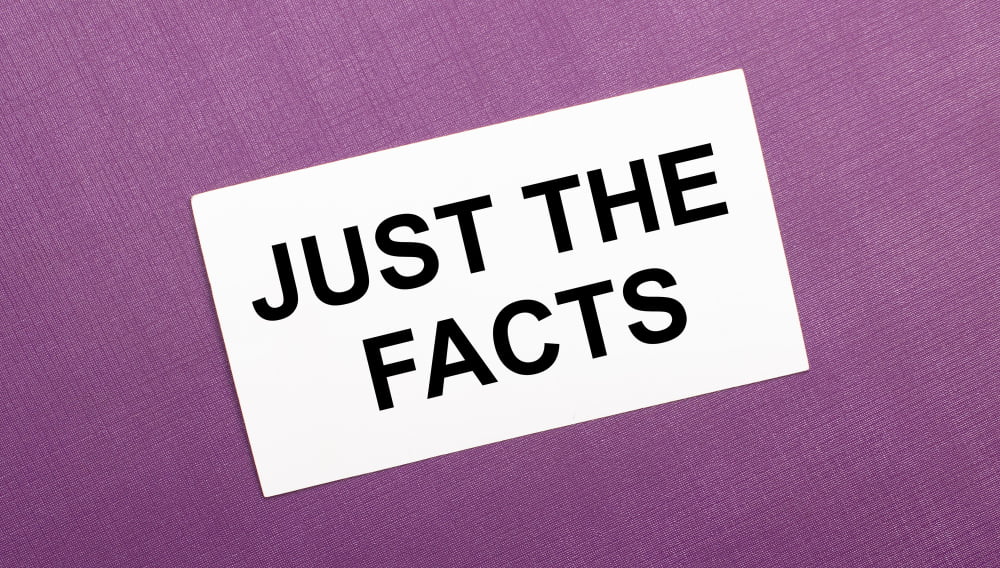 5. Stick to facts, not emotions.
Many sellers' livelihoods hinge on their Amazon accounts, with larger sellers even employing staff to manage listings. However, emotional appeals in reinstatement letters are ineffective. Instead, focus on facts and figures, outlining the key reasons for your account suspension without letting emotions cloud your message.
6. Elaborate in detail.
Many sellers' earnings rely on their Amazon accounts, with some even employing personnel for account management. However, you must focus on writing objectively about the main causes of your account suspension instead of expressing feelings.
7. Provide evidence.
Specify the steps you've taken to address the issue, providing evidence like screenshots of account changes, support case IDs, or invoice copies. Highlight key parts in screenshots with circles or arrows and underline relevant sections in documents to draw attention to your efforts towards reinstatement.
8. Ensure follow-up actions.
Once your Plan of Action (POA) is submitted, a 1-3 day expected reply time appears on the confirmation page. If no reply appears on the Appeal page within this timeframe, check your account's Performance Notifications. Sometimes, Amazon directly emails the administrator, whose email can be found under User Permissions in Seller Central, identified as the user without a 'Delete' option.
9. Deal with a rejected Plan of Action.
If your Plan of Action (POA) fails to meet Amazon's standards, it may be rejected, sometimes repeatedly, with limited explanation. In such instances, never submit the same POA; instead, you may want to contact Amazon support for guidance or seek assistance from an Amazon Appeal Solutions & Reinstatement Service.
5 Common Reasons for Amazon Seller Suspension
Let's examine the frequent reasons behind Amazon seller suspensions and how they can impact your business.
1. Selling Restricted Products
Amazon's guidelines vaguely list prohibited items, making them hard to identify. These include drug paraphernalia, illegal items, specific health, beauty brands, and certain toy brands, among others. Selling these items can lead to an immediate ban.
2. Receiving Negative Reviews
Customer feedback significantly impacts your seller metrics. If a few buyers are dissatisfied, swift actions like refunds are essential to prevent account suspension.
3. Operating Duplicate Accounts
Opening a second Amazon account without a justifiable reason is against regulations – although not always as there are some acceptable cases like opening one for a new brand, business, entity, etc. That said, Amazon's sophisticated algorithm detects duplicate accounts, leading to almost certain suspension.
4. Managing Multiple Accounts for Identical Products
Amazon prohibits selling identical products from multiple accounts, with rare exceptions granted upon request. Even then, each account must have unique emails and bank details.
5. Offering Low-Quality Products
Selling low-quality products and receiving consistent negative reviews can put you in Amazon's bad books, risking account closure, as they prioritize high-quality, affordable items.
Crafting an Effective Amazon Reinstatement Letter
An
Amazon reinstatement letter
is crucial to regain selling privileges post-suspension. Amazon's communication opportunities are limited, and a lackluster letter may lead to account termination. Hence, we can aid with a tailored letter, ensuring positive communication with Amazon. If you prefer drafting one yourself, consider these tips:
As the appellant, be ready to invest significant effort, given Amazon's advantage.
Adhere to Amazon's guidelines when composing and submitting your letter.
Avoid blaming or ranting; focus on a clear, concise message.
Maintain professionalism by keeping emotions out of the letter.
If you are disputing Amazon's decision, substantiate it with factual evidence.
Things to Avoid While Awaiting Account Reinstatement
Here are some common pitfalls to avoid while waiting for your Amazon account reinstatement.
1. Avoid hastily submitting your appeal.
Though the urgency to reinstate your Amazon account is understandable, it's beneficial to take time to craft a well-written appeal. Use the interim period wisely to ensure all necessary points are effectively communicated before submission.
2. Refrain from creating a new account.
While the inclination to create a new account post-suspension is tempting, doing so during the appeal process could hinder your chances of account reinstatement.
3. Never submit forged invoices.
Negative customer reviews due to inauthentic or undelivered products could lead to account suspension. Some sellers may resort to manipulating invoices to meet Amazon's standards.
4. Steer clear of threatening Amazon with legal action.
In response to suspension appeal letters, sellers often impulsively threaten Amazon with legal action, particularly if they believe they're not at fault.
5. Refrain from contacting Amazon support branches.
For Amazon suspension issues, reach out solely through "Seller Performance," the department specifically handling suspended accounts. There are no direct contact numbers; all communications, including appeals and follow-ups, should be via Amazon's appeal system.
6. Never create a new account using the same IP address.
Amazon meticulously checks IP addresses, physical addresses, and bank account information linked to suspended or banned accounts. This scrutiny extends to accounts created within the same household using the same Wi-Fi, potentially leading to suspension for multiple accounts sharing an IP address.
7. Do not blame customers.
Amazon prioritizes customers, so blaming buyers in your appeal letter for policy warnings isn't advisable. Amazon's Selling Policies and Code of Conduct are designed to ensure a safe buying and selling environment.
8. Acknowledge the situation and take responsibility.
Instead of pointing fingers and blaming external factors, it's best to acknowledge responsibility for the account suspension. Demonstrating your willingness to assist Amazon will help prevent the repetition of the same mistake. To ensure that your plan of action is clear, precise, and maintains a professional tone throughout, you might consider hiring an
Amazon Appeal consultant
to ensure that such a suspension does not recur. Though it can be disheartening when your Amazon seller account gets deactivated or suspended, it is essential to approach the situation with seriousness and resilience, working diligently to restore your business operations.
What to Expect After Reactivation: 10 Strategies to Prevent Future Amazon Seller Suspensions
After getting reinstated and getting your account back in business, it's crucial to be prepared for the future: Here are 10 effective strategies to prevent any potential Amazon seller suspensions:
1. Place customer experience at the forefront.
Keep in mind Amazon values customer satisfaction highly. Excessive negative reviews or frequent returns can affect your seller performance. Monitor your reports to understand customer feedback and if you are an FBM seller, strive to avoid A-Z claims. A prompt response to messages, facilitated by the Amazon seller app, is an effective way to prevent such claims.
2. Conduct detailed reviews of your listings.
Compliance with Amazon's policies is crucial. Before posting new product listings, ensure they align with Amazon's guidelines and are free from potentially misleading claims. Also, refrain from selling generic items under a private-label brand.
3. Refrain from selling restricted or fake items.
Amazon has a stringent stance against counterfeiting. If there's any suspicion that your products are not authentic, your account could face permanent suspension.
4. Regularly monitor your notification center.
Regularly monitor your notifications to stay updated. Amazon typically sends a suspension notice 72 hours in advance, requesting a Plan of Action (POA) if you wish to continue selling.
5. Avoid operating multiple accounts.
Secure permission prior to operating multiple accounts. Hold off on establishing a new account until the original one is reinstated in case of suspension.
6. Stay informed and updated on Amazon's rules.
Some suspensions occur due to sellers overlooking Amazon's policies and guidelines. It's crucial to familiarize yourself with these rules and keep abreast of updates to avoid such issues.
7. Avoid piggybacking on other listings.
Piggybacking, hijacking, or underselling popular items on Amazon, can lead to an account suspension if reported as counterfeiting. This practice has resulted in numerous suspensions.
8. Refine and examine your product listings.
Regularly audit and monitor your listings to ensure no images, bullets, or descriptions are modified. Amazon can suspend your listing following a 'wrong item sent' complaint.
9. Resist the urge to manipulate the system.
Amazon's competition is intense, with over 2.2 million sellers globally. This might provoke you to seek shortcuts to success, but it's crucial not to yield to such temptations.
10. Safeguard your brand reputation.
Even if you follow Amazon's rules, you might get Seller Central warnings due to black hat sellers. Protect yourself by registering with Amazon Brand Registry, which requires an active trademark. Use Amazon's IP Accelerator for a quicker trademark process and immediate Brand Registry benefits.
Frequently Asked Questions (FAQs) about Amazon Account Reinstatement
Explore the following commonly asked questions (FAQs) to gain insights into reinstating an Amazon account.
How long does it take to get reinstated on Amazon?
While you cannot dictate their response time, Amazon typically takes 24 hours to 7 days to reply to your email. Account reinstatement can range from 24 hours to as long as 90 days, although most cases are resolved within a week.
Do Amazon accounts have an expiration date?
No, Amazon doesn't terminate your account. Yet, if there's no sign-in activity for 18 months, they will set your account to inactive status. After two years of inactivity, all data associated with your account will be deleted.
Is it possible to reactivate a deactivated Amazon account?
Indeed, you can reactivate your Amazon seller account. Simply visit the account health page and click "reactivate my account" at the top.
Key Takeaways
Here are some key takeaways:
To reinstate an Amazon account, you must have a deep understanding of Amazon's policies and guidelines.
When seeking reinstatement, crafting a well-thought-out Plan of Action (POA) that addresses the issues that led to the suspension is essential.
Effective communication with Amazon's Seller Performance team is vital throughout reinstatement.
Reinstate Your Amazon Seller Account with SellerAppeal
To thrive in the competitive Amazon marketplace, you must stay updated with policies, avoid risky practices like piggybacking and ensure your listings are secure and optimized. Dealing with black hat sellers can be challenging, but solutions like Amazon Brand Registry offer significant protection.
SellerAppeal
provides
Amazon seller account reinstatement services
to help you navigate these challenges and take full control of your seller account. Reach out to SellerAppeal for all your Amazon seller needs – we can help implement these strategies effectively, ensuring your success on Amazon.
Looking for effective Amazon seller account reinstatement solutions? You're in the right place! We've helped dozens upon dozens of sellers get their accounts back in excellent standing in record time. 
Feel free to contact us today to learn more about our services and how you can benefit.